Please fill out the contact form below or give us a call to schedule a consultation. Thank you for your inquiry. Someone will respond to you shortly.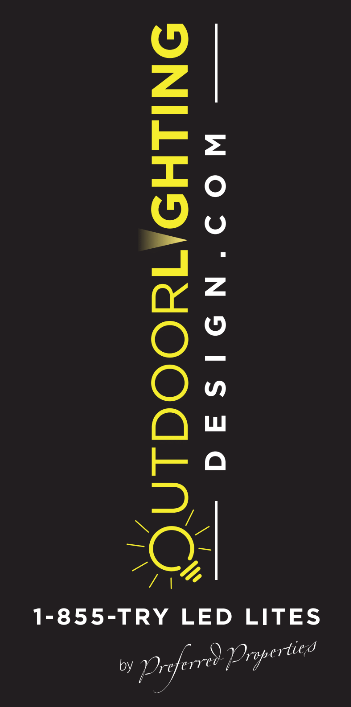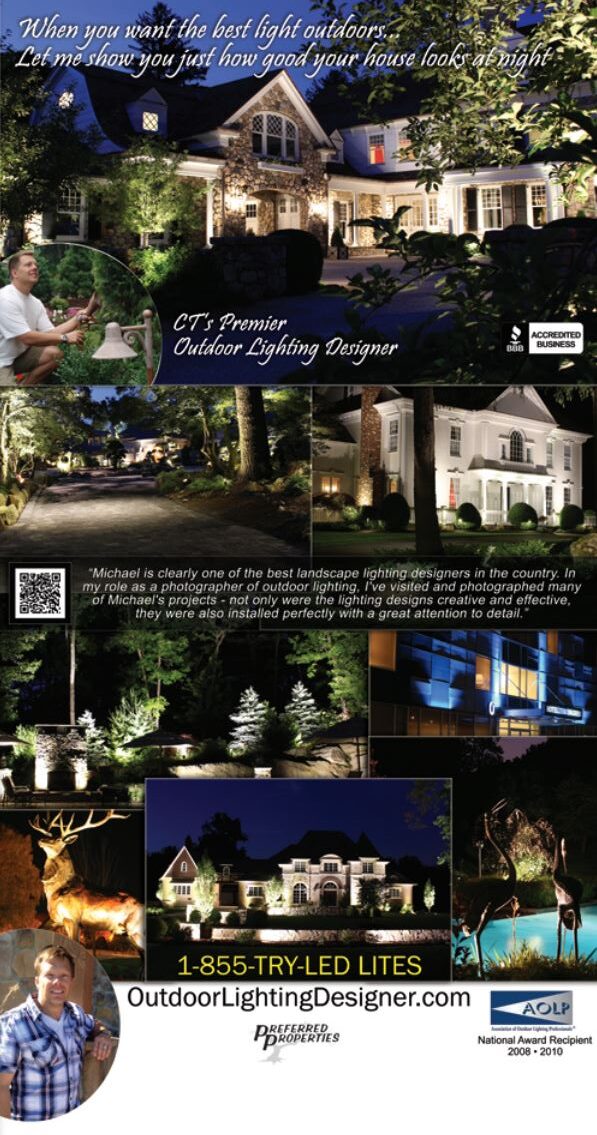 Questions You Should Consider when Choosing your Outdoor Lighting Professional Did your Outdoor Lighting professional come see the site?
Is your outdoor Lighting professional offering an unbiased selection of numerous manufacturer's Lighting fixtures and components best suited for your site? LED Lighting is the way to go…… Is your Outdoor Lighting professional installing LED Outdoor Lighting?
▪ Are the fixtures you are considering solid bronze, brass and or copper that offer a lifetime guarantee?
▪ Will they come out to do a free night time evaluation to show you just how good your house looks at night?
▪ Is the company licensed specifically for installing low voltage lighting?
▪ Is the lighting designer present during the installation?
▪ Will the designer come back at night to "finish point" and make sure everything is lighting optimally as designed?
▪ Do they provide you with night lighting photos down loaded to the internet for discussion prior to installation?
▪ Is Outdoor lighting a specialty within the firm?
▪ Can the lighting system be adaptable to futuristic plant growth and changes in the landscape?
▪ Is your chosen contractor familiar with and experienced with plant materials, hardscapes and architectural elements in which you will be illuminating?
▪ Will the installer be competent in accounting for cold weather voltage drop?
▪ Can the installer put back all the pavers, bluestone or pool decking to perfection?
▪ Is their both an aesthetic and electrical maintenance program available to you?
▪ Is your designer an AOLP-Association of Outdoor Lighting Professional residential lighting award recipient?
▪ Will your lighting installer buy back your transformer when you are ready to expand the system?
▪ Does your lighting designer install as well?
▪ Did your lighting installer give you options on automation of control for the system?
▪ Is your Lighting designer a passionate and sincere owner operator?
▪ Do they guarantee Beauty, usefulness, safety, security and emotion with all their installations?
IF YOU ANSWER YES TO THE ABOVE, THEN LIGHT IT UP WITH PREFERRED – YOU'LL LOVE IT!