"When you want the best in outdoor lighting let me show you just how good your house looks at night."
Michael Gotowala
See for yourself the benefits of Outdoor Lighting…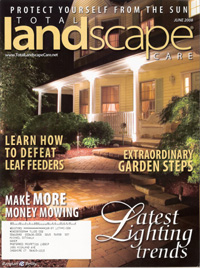 Two Time AOLP national award winning outdoor lighting specialist.
OUTDOOR LIGHTING defines space, emotion and enables us to perceive everything we see at night.
The secret to success of Award winning Outdoor Lighting designer Michael Gotowala is mentioned often as his ability to see the Landscape, hardscape and architecture of the home as it should appear lit at night. Of course, a thorough understanding and knowledge of the surrounding plant materials is paramount bringing out the best in outdoor lighting design illuminating trees, plants and architectural elements
Gotowala's background and expertise begins as a specialist in design build landscaping and masonry with a prestigious accolade honored as building one of the top 30 Outdoor rooms in the country. This expertise and design vision along with 30 years plus experience handling trees and shrubs in their own Landscape nursery makes Gotowala a top candidate for Outdoor Lighting design and installation.
Gotowala who is the principal landscape lighting designer and founder of Preferred Properties Landscaping and Masonry, leaders of premier design build landscapes and hardscapes throughout Connecticut and New York cites "Outdoor Lighting is second nature for us to illuminate all the trees, plants, architectural elements that his company specializes in."- MG
Michael Gotowala is a nationally known two-time AOLP- Association of Outdoor Lighting Professionals award winning Outdoor Lighting design specialist. Preferred Properties LLCs, Inc. designs and installs Outdoor lighting, Landscape lighting, LED lighting, Statuary lighting, Residential lighting, Hotel Lighting, Commercial lighting and Restaurant lighting.
Preferred Properties also specializes in Outdoor Lighting including Pools, Outdoor dining, Outdoor living and Outdoor kitchen Lighting.
Gotowala has 15 years' experience with low voltage lighting adding up to hundreds of projects, thousands of fixtures all unique in their own element. Gotowala has engaged in various projects in different parts of the US.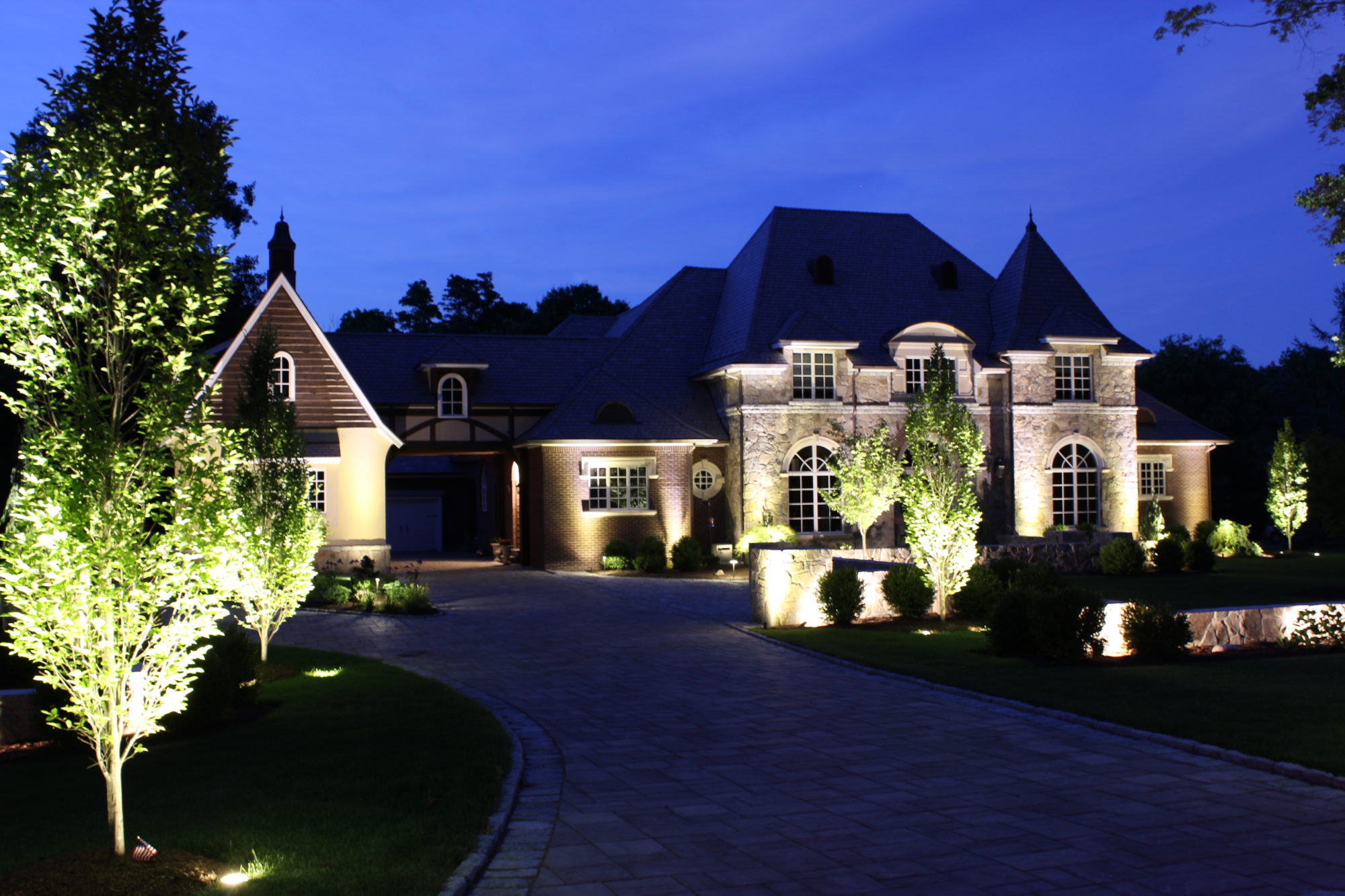 Why Outdoor Lighting?
Opt for a free night time evaluation and discover the possibilities of just how safe and secure your home can be. Implement a night lighting scene to cover the aesthetics and usefulness of the property. Night lighting brings awareness to the areas that disappear into the night. What happens next. The outlets that the outdoor transformers are plugged into are intercepted and brought back to the security module interface. Now these can be programmed as accessories to your home security.
Let a Preferred Properties Landscape Lighting professional demonstrate just how good your home looks at night. Preferred Properties Landscaping uses only the best fixtures on the market. Solid bronze, copper stems and a lifetime guarantee. Properly designed and engineered, Landscape lighting is most indeed one of your best value driven home improvement projects ever. Just think each fixture unlike line voltage can move 15 ft. in either direction as your landscape grows. Thus keeping the integrity of the lighting design. Two types of maintenance are required for the lighting. Electrical and aesthetic maintenance. Preferred Properties has the ability to do both. Our horticultural experience and electrical licensing has made us a residential favorite. Start receiving the benefits today.
Beauty
Beauty The beauty of the landscape is easily recognizable to most. Whether the sun is shining or rain is falling all our senses are tuned in during the day. Read More
Safety
There are a few site specific lighting objectives that prioritize themselves over beauty and usefulness the most concerning being safety. Safety is achievable at night only through the process of outdoor lighting. Read More
Emotion
Outdoor Lighting defines space, displays beauty, creates moods and conjures emotion. Lighting consists of contrasting waves of color blanketing the night with light enabling us to see. Read More
Usefulness
Usefulness Light defines space and within that space emulates a sense of comfort and usefulness. It is the presence of light at night that allows for a greater level of usability for certain tasks, recreation and purpose. Read More
Security
In today's day and age of on the go it is inevitable you come home at night or you may even leave so early in the morning that it too can be dark outdoors. It would only appear best suited that your residence is as well lit on the outdoors as it is indoors.
---
   I Love Lighting Blog
I have had the pleasure to speak with a leading home security system professional in our area. We discussed in...
Read More