Are You Still in the Dark With Your Landscape Ideas?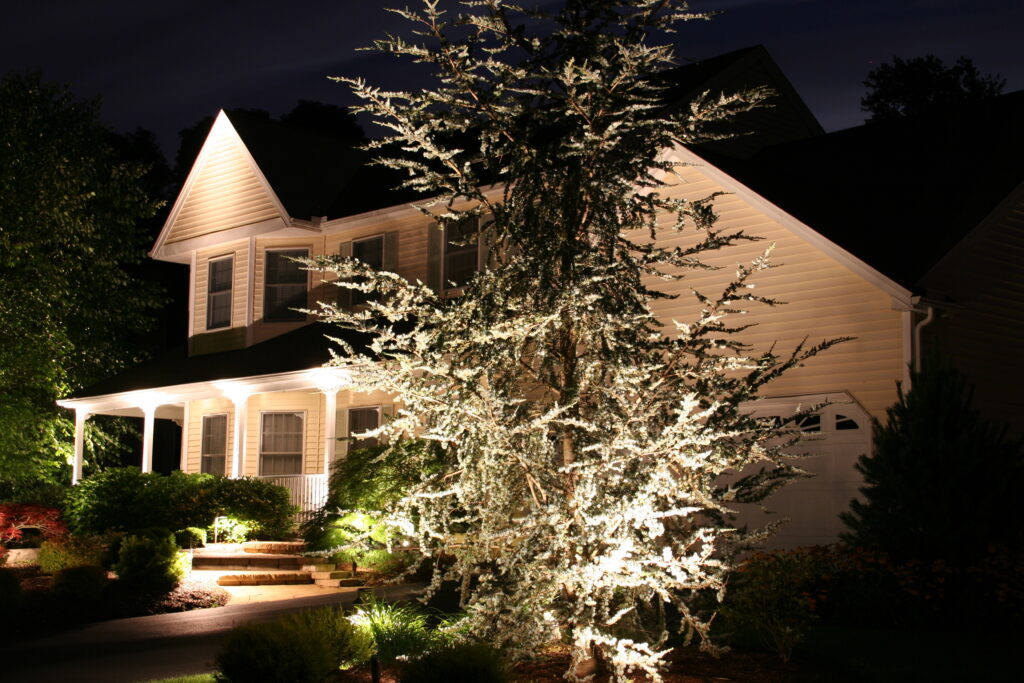 HAVE YOU ever considered extending your living space beyond the walls of your home? The strategic placement of luminaries in the outside garden areas can effectively bring your vision out beyond your home, making the boundaries transparent. Correct lighting design highlights the effects of the source thus making the source itself secondary.
All this is accomplished in the darkness of the night. Areas and spaces that we occupy during the day, disappear and reappear unfamiliar at night. A well-balanced lighting display equalizes the skepticism of the night. Lighting throughout the house is so essential in all aspects of just about everything you do during the evening. Each and every fixture is designed to hold bulbs, single or numerous, in many different configurations to achieve endless illumination possibilities.
For instance, in the kitchen, there are many types of lights each specified for a function such as cooking, general-purpose, dining and after-dinner ambiance. Locations of these lights can be in various places throughout the room anywhere from floor to ceiling.
One must consider the outside an additional room of living space. A space can be designed to accommodate gatherings, patio dining, entering and exiting the premise or for seasonal enjoyment such as swimming and extended play hours outside.
Outdoor lighting can make all this seem so natural, similar to how one would perform these tasks during the day. The configuration of these fixtures has to be in sync with the lighting already available. Lighting designers should have the vision to help illuminate and not over exaggerate the areas.
Light intensity and beam spray are priorities. Equal brightness and balance are pertinent in a good design. The common mistake is evident in every neighborhood. You see 2 lights, one on each side of the front door and a post light. These minimal
lights try to achieve everything there is to be seen outside.
Homeowners load up these fixtures with the brightest bulbs
one could find. The result is a glaring landscape, so bright it
annoys the neighbors across the street.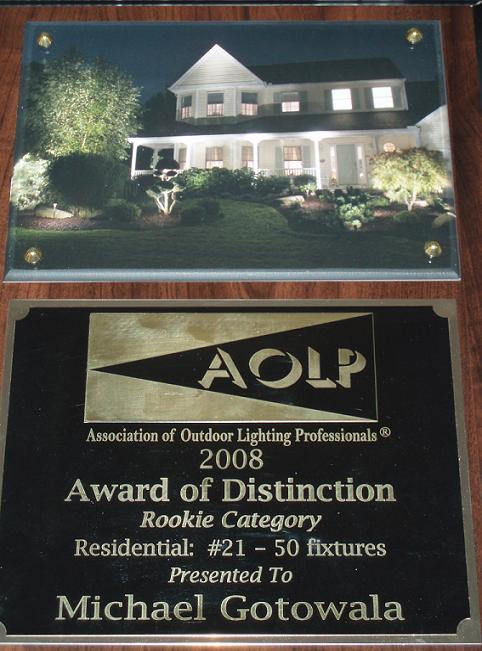 All decisions on architectural features such as stone, brick,
stucco and peaking roof lines deserve the greatest of concern.
Winding walkways, circular driveways and lavish focal
plants, anchoring the landscape, need illumination. Landscape
lighting can achieve this. To excel in this, one must know the
ever-changing faces of the landscape. Lighting allows for not
only four seasons, but eight seasons both day and night. One
can start immediately. For instance, one light is better than
none. A good guideline is to ask yourself what you would like
to see at night. Experiment with different types of fixtures
and various lighting techniques. Start with the house and fall
back into the landscape, highlighting focal trees and shrubs
throughtout the garden.